Introducing our Bayer 04 Leverkusen Personalized Max Soul Shoes, the ultimate blend of style and functionality for both men and women. These shoes are designed to accompany you on both casual and sporting occasions, ensuring you catch attention wherever you go. Whether you're hitting the gym or venturing outdoors, these breathable running sneakers offer comfort and fashion in one package.
Bayer 04 Leverkusen Personalized Max Soul Shoes Information: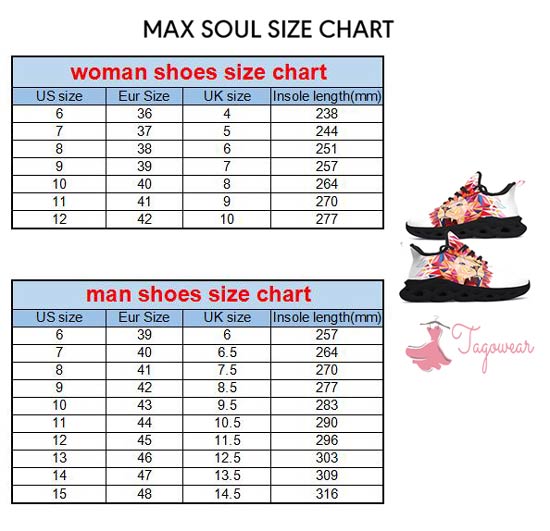 Please take note that the color attribute specifies the color of the sole that will be included with your purchase. Refer to the product images below to see two sample options: one with a black sole and the other with a white sole.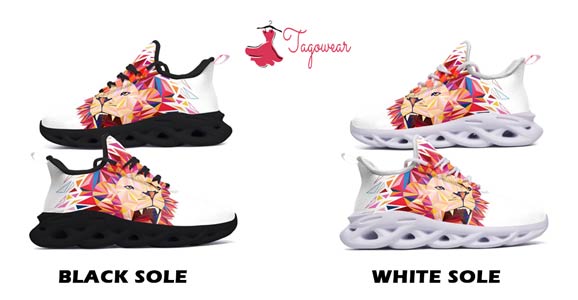 Materials:
Crafted from mesh fabric, the breathable upper keeps your feet cool and comfortable during your activities.
The soft rubber outsole enhances cushioning, providing a comfortable ride with every step.
With increased air underfoot, these sneakers deliver a softer and more comfortable experience.
Features:
Our Bayer 04 Leverkusen Personalized Max Soul Shoes not only provide comfort but also elevate your outfit with their stylish design.
They effortlessly blend fashion and functionality, making them the perfect choice for various types of outfits.
Whether you're going for a sporty or casual look, these sneakers will complement your style.
Care Instructions: To maintain the pristine condition of your Walking Sneakers, we recommend regular cleaning. Use a damp cloth to gently wipe them, avoiding excessive water. For tougher stains, you can apply a small amount of toothpaste and gently brush the affected area with a toothbrush. Remember to wipe the vamp and avoid harsh brushing. After cleaning, allow them to dry in a cool and ventilated place, away from direct sunlight. For added protection, wrap your shoes in paper towels to keep them clean and secure.
Keywords: Comfortable running shoes for men, lightweight design shoes for men, Fashion Women's running shoes, walking shoes.
Experience the perfect combination of style, comfort, and performance with our Sport Sneakers. Don't miss out on the opportunity to add these fashionable and comfortable shoes to your wardrobe. Elevate your active lifestyle by ordering your pair today!
See more: Jordan Basketball Sneakers
NOTE:
Please note that there may be a 1-3 cm dimension discrepancy due to manual measurement.
Actual colors may vary slightly due to monitor and lighting conditions.
CUSTOMER SATISFACTION: Our top priority is customer satisfaction. If for any reason you are unhappy with your purchase, please contact us so we can resolve the issue. We hope you enjoy shopping with us.
Home Page: Tagowear